New Product! - Pikmin Hat Bundle
Great news! I have added a new custom crochet product to the site. You may click on the image to see a larger version or click on the link below for purchase information on this custom product.

Pikmin Hat Bundle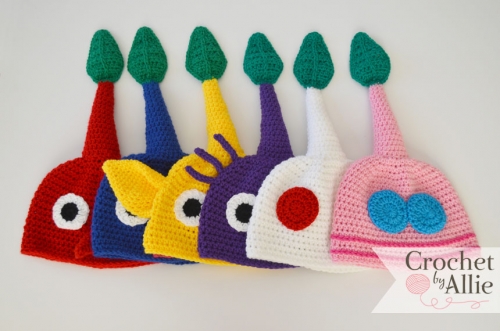 Based on characters from Nintendo's Pikmin series, these hats are perfect for showing your Pikmin love and fantastic for imaginative play, costumes, or casual wear.

This bundle contains 6 Pikmin hats including: Pink, Blue, Red, Yellow, Purple and White. Each hat is currently only available with a leaf on top.

When ordering this bundle, you will receive them in the default Pikmin colors shown unless otherwise specified.
-
View Item