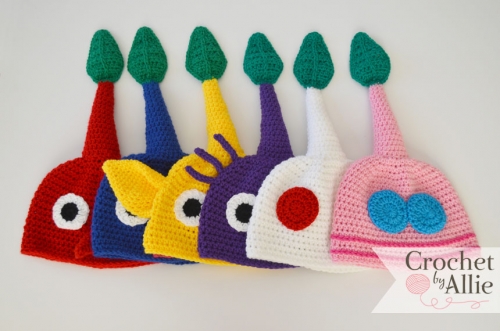 Based on characters from Nintendo's Pikmin series, these hats are perfect for showing your Pikmin love and fantastic for imaginative play, costumes, or casual wear.

This bundle contains 6 Pikmin hats including: Pink, Blue, Red, Yellow, Purple and White. Each hat is currently only available with a leaf on top.

When ordering this bundle, you will receive them in the default Pikmin colors shown unless otherwise specified. This bundle is only offered as a single size for all hats. If you would like different sizes per hat, please order them individually.