New Product! - Star Bracelet
Great news! I have added a new custom crochet product to the site. You may click on the image to see a larger version or click on the link below for purchase information on this custom product.

Star Bracelet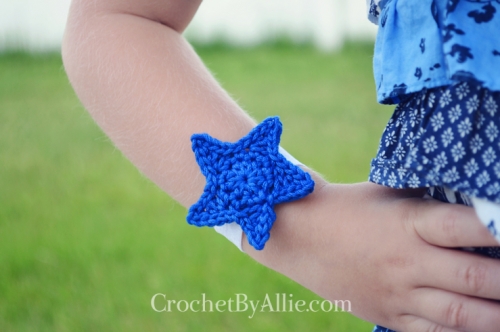 This star bracelet is such a fun summer accessory. Star is made with high quality 100% mercerized yarn. Bracelet appears seamless and is made with FOE (fold over elastic), which is a satin elastic with a bit of sheen that is soft on skin and wont leave marks.
Bracelet also doubles as a hair tie, similar to those ever popular Anthropologie hair ties...but cuter! They are very gentle on hair and wont snag or pull.
Choose color for both star and elastic.
Bracelets are about 5 inches in diameter, if you would like a more tailored fit, please make note of child's age and wrist measurements when ordering.
-
View Item