New Product! - Lindsey Bracelet
Great news! I have added a new custom crochet product to the site. You may click on the image to see a larger version or click on the link below for purchase information on this custom product.

Lindsey Bracelet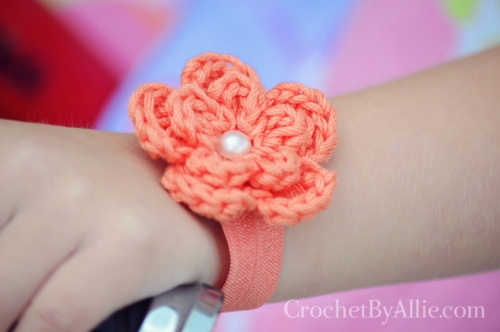 These oh-so adorable girl's bracelets feature a classic five petaled flower with two layers of petals and a pearl-like button in the center for a bit of elegance. Flower is made with high quality 100% mercerized yarn. Bracelet appears seamless and is made with FOE (fold over elastic), which is a satin elastic with a bit of sheen that is soft on skin and wont leave marks.
Bracelet also doubles as a hair tie, similar to those ever popular Anthropologie hair ties...but cuter! They are very gentle on hair and wont snag or pull.
Choose color for both flower and bracelet.
-
View Item