New Product! - Camille Headband
Great news! I have added a new custom crochet product to the site. You may click on the image to see a larger version or click on the link below for purchase information on this custom product.

Camille Headband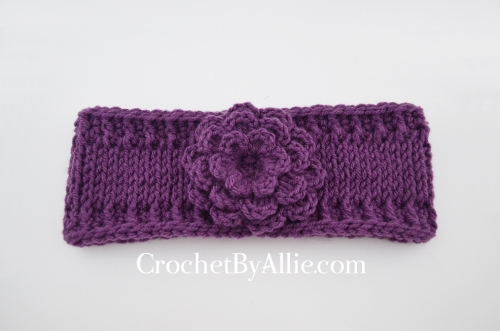 This adorable slip on headband is crocheted to resemble knit, with a flower accent that is sewn on. This is a very chic accessory for any outfit, be it a crisp Autumn morning, Winter, or a chilly Spring day. Appears seamless so you can wear it at any angle. Measures 3 ½ inches wide. Fits most sizes tween-adult. Individual size may vary slightly as each one is unique.
-
View Item