LeapPad 2 Giveaway!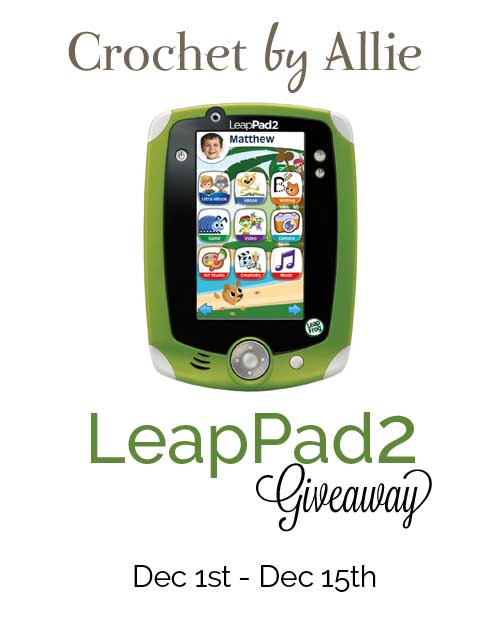 Enter to win a refurbished Leap Pad 2 with bonus apps just in time for Christmas!
Contest Details
*Receive daily entries by simply clicking the top link on my Facebook contest page once per day.
*Like my page for one entry.
*Share my site URL on Facebook by clicking the second link on the contest page for another entry.
*Placing an order on my website or Etsy (From Dec 1st until the end of the contest)
You can place as many orders as you like, each active order will get you 1 entry for every $10 spent, not counting shipping costs. This applies to my website orders and Etsy. In order to claim these entries, you must enter your order information into the contest page form.
Contest ends midnight (MST) Dec 15th and winners will be annouced on Dec 16th.
Disclaimer
The winner will receive a refurbished Leap Pad 2 loaded with apps and free shipping within the United States. If you live outside the United States, you may still win the item, but must pay shipping costs. Anyone is welcome to pay for expedited shipping if you want to ensure it arrives in time for Christmas instead of the free shipping. Priority is $6 within the USA.
*Participating in this contest will require that you allow the Crochet by Allie contest page to collect certain public information about your Facebook profile. This is simply a tool used to keep track of entries and to ensure that there are no duplicates or "cheaters".