Thanksgiving Point Booth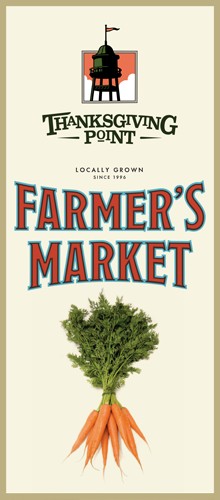 We are officially going to have a booth at this years Thanksgiving Point Farmers Market and Harvest Festival.
The booths are set up in that open area just in front of the water tower. We are now accepting credit cards at our booth, so feel free to stop by and see what I have.

Here are the dates of my booth:

Farmers market:
August 24th at 4pm - 8pm in booth G
September 14th at 4pm - 8pm in booth CC

Harvest Festival:
September 28th at 4pm - 8pm
September 29th at 10am - 4pm

I may be giving a discount on dinosaur hats if you purchased a pass for the dinosaur museum, so if you are already planning on doing that, be sure to drop by the booth. We may also have discounts on the pumpkin hat and booties during the Harvest Festival as well.