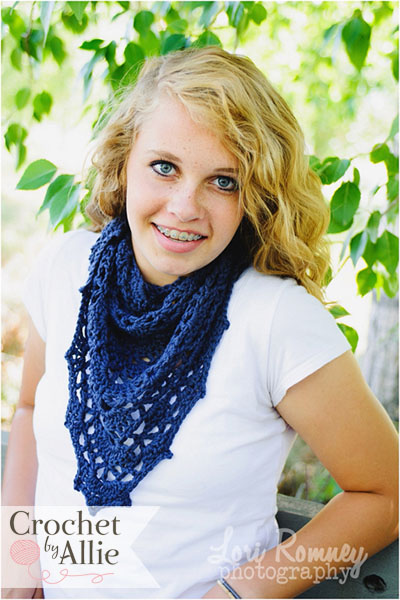 This trendy triangle scarf would make a wonderful staple accessory for your wardrobe or a beautiful handcrafted gift for someone special. Made with an airy decorative design and 100% cotton yarn, perfect for all seasons. Comes with a button/loop closure, you can knot both ends together and secure with the button to drape it loosely around your neck, or wrap once around your neck and with both ends under the scarf, secure with the button under your chin for a tighter fit.

Available in two sizes:
Small: 27 inches lengthwise, 12 inches tall. A more lightweight version, perfect for summer. Great as a child's size.
Large: 36 inches lengthwise, 16 inches tall.