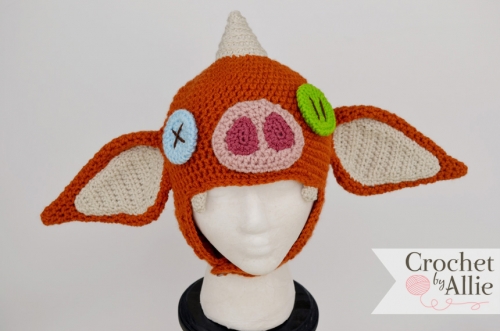 Hello fellow Bokoblins! Blend in with this handmade headgear inspired by The legend of Zelda: Breath of the wild. Sorry, I don't take Mon.

This Bokoblin disguise is perfect for any Zelda fan. Great for cosplay, costumes, or imaginative play. Comes with a button and strap closure under the chin, if you prefer regular ear flaps, please make a note.

When ordering this hat, you will receive it in the same colors shown unless otherwise specified.